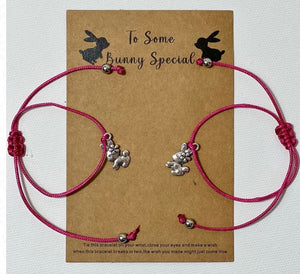 Hot Pink Bunny Bracelet
These are great for all ages and sizes! 
Style:
Package Includes: Bracelet
They are adjustable on the back so that they can fit the smallest or biggest of wrists. Easy to put on and adjust with a slide knot. If, after you adjust the knot, you need to trim off the excess - that is also easy to do. Just move the end bead, trim off the ends, and then tie a little knot.
---